AutoZone Palmer AK
Welcome to the DirectoryM (v8) Local Pages. Here you will find local resources about AutoZone in Palmer, AK and other similar resources that may be of interest to you. In addition to a number of relevant services we can help you with online, we have compiled a list of businesses and services around Palmer, including Auto Accessories, Auto Parts, and Autos that should help with your search. Before you look through our local resources, please browse our site. You may just find all you need online!
---
Pro H.I.D.
(907) 315-2440
P.O. Box 870355
Wasilla, AK
Alternate Phone Number
907-315-2440
Services
H.I.D. Lights for Auto, Truck, ATV and Snow-machines


Bodenburg Auto Repair
(888) 336-1763
300 South Old Glen Highway
Palmer, AK
Hours
Monday 10:00 AM - 6:00 PM
Tuesday 10:00 AM - 6:00 PM
Wednesday 10:00 AM - 6:00 PM
Thursday 10:00 AM - 6:00 PM
Friday 10:00 AM - 6:00 PM
Saturday Closed
Sunday Closed
Memberships and Certifications
Certifications : ASA
Services
Air Conditioning/Heating, Alignment, Alternator, Battery, Belts & Hoses, Catalytic Converter, Clutch Cylinder, Cooling System, Diagnostics, Drive Belt, Electrical System, Exhaust Systems, Filters & Fluids, Fuel Injector, Fuel Pump, Fuel System, Head Gasket, Headlight/Headlamp, High Performance Service, Ignition, Inspection, Muffler, Oil Pan, Oil Pump, Oxygen Sensor, Parts, Radiator, Restoration Service, Shocks & Struts, Spark Plugs, Starter, Thermostat, Timing Belt, Tune-Up, Water Pump, Window M
Service Types and Repair
Acura, Aston Martin, Audi, Auto Clutch, Auto Drivetrain, Auto Engine, Auto Interior, Auto, Bentley, BMW, Buick, Cadillac, Chevrolet, Chrysler, Classic Car, Diesel Engine, Dodge, Emergency Auto, Exotic Car, Fiat, Ford, GMC, Harley Davidson, Honda, Hyundai, Infiniti, Isuzu, Jaguar, Jeep, Kia, Land Rover, Lexus, Lincoln, Lotus, Mazda, Mercedes Benz, Mitsubishi, Motorcycle/ATV, Nissan, Oldsmobile, Pontiac, Porsche, RV/Bus, Saab, Saturn, Small Engine, Subaru, Suzuki, Toyota, Truck, Volkswagen, Volvo


Napa Auto Parts
(907) 745-2181
217 E Arctic Ave
Palmer, AK
Services
Auto Parts, Car Washes, Car Detailing


Alaska Diesel Doctor
(907) 373-5578
276 E Danna Avenue
Wasilla, AK
Services
Engine Repair,Truck Parts


Carquest Auto Parts
(907) 373-5076
790 E Swanson Ave
Wasilla, AK
Services
Auto Parts


ALASKA BEDLINER & TRUCK SUPPLY
(907) 357-1010
4740 E Greenstreet Cir.
Wasilla, AK
Alternate Phone Number
907-357-1010
Services
SPRAY-IN BEDLINER & TRUCK ACCESSORIES
Hours
MON-FRI 8-6


Midas Palmer
(907) 746-5823
1225 North Glenn Highway
Palmer, AK
Hours
Monday - Friday 7:30AM - 6:00PM, Saturday 8:00AM - 5:00PM, Sunday - Closed


Carquest Auto Parts
(907) 745-3310
848 S Colony Way
Palmer, AK
Services
Auto Parts


Wilbur and Sons Truck and IND
(907) 376-5623
313 W Schrock Road
Wasilla, AK
Services
Truck Parts


Rutzies Diesel Repair
(907) 373-5763
555 Agad Lane
Wasilla, AK
Services
Truck Parts


article/content:
Auto Detailing Supplies
We are buried in choices of auto detailing supplies!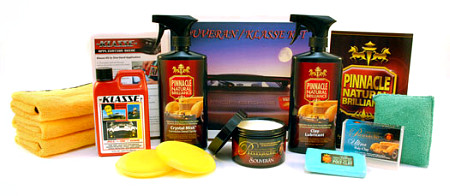 So Many Choices!
Product after product claiming to be the best!
Website after website claiming to be the authority!
Bringing you the Difference
I will make it simple; the difference I bring is based on real world experience...that, and only that. Being in professional auto detailing now for over twenty years, I get to test and review these products first hand myself: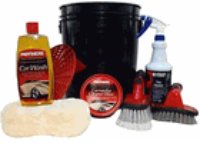 Tested in the real world!
Tested on real cars!
Tested by a real professional detailer!
Bring on the Brand Awareness
I have organized this page based on the specific brands of car detailing products. Follow below to read the unbiased straight talk on any product you want a professional opinion on.
I will be continually adding to the reviews here so return often, and don't forget to pay it forward by sending any useful information you find here to family, friends, or to your buddies in your car club.
Turtle Wax
Color car wax
Back to
Best Auto Detailing Tips
from
Auto Detailing Supplies