Power Washing Washington DC
Power Washing, or Pressure Washing, is used to remove paint, dirt, or mold from surfaces such as vehicles, buildings, concrete roads or sidewalks. Power Washing is often more effective in removing the tough agents that hand washing cannot. Power Washing can make removing these agents faster and easier. Below you will find a list of local companies that provide Power Washing products and services.
---
Star Power Clean Inc
(202) 882-4637
1510 3rd St Nw
Washington, DC
Union Waterproofing LLC
(202) 234-8490
1300 7th St Nw
Washington, DC
Total Lawn
(202) 494-2659
2907 Gainesville St Se
Washington, DC
Commercial Kitchen Cleaners
(202) 362-6168
3726 Kanawha St Nw
Washington, DC
Gutterdogs
(240) 355-1110
3511 pinevale ave.
forestville , MD
American Filter & Steam Service Inc
(202) 829-6060
7052 Spring Pl Nw
Washington, DC
Nab Auto Appearance Salon
(202) 775-0680
2211 H St Nw
Washington, DC
Motir Service Inc
(202) 371-9393
4224 6th St Se
Washington, DC
Cope Exterior and Deck
(571) 214-1918
626 N Washington St
Alexandria, VA
Services
Pressure Washing Service, staining, power cleaning, Deck Resurfacing, decks


Carlton Cleans
(301) 906-4446
Silver Spring
Silver Spring, MD
Services
power washing, pressure washing, deck cleaning, deck repair, home improvement


Turtle wax car wash review from the expert
Turtle Wax Car Wash
Turtle Wax Car Wash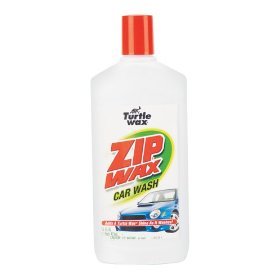 Turtle Wax Zip Wax
Your basic car wash soap
Easy to use
Smells good
No drama
No "wow" factor either
Darren's Remarks
When it comes to car wash soaps, the power of suggestion is king here. What do I mean by this?
As people, we will naturally assume that the more water and the more nice smelling bubbles there are , the cleaner our car will be, or the better the product must be. The reality is, that most car wash soaps are nothing more than glorified liquid products with plenty of colorings, fragrances, and bubble producing ingredients; as they should be!
If you were really to use some form of actual cleaner or grease cutter with your car wash soap, then you would also be washing away any forms of protection that would be on your car. What manufacturers have done is found a way to add some enhancing capabilities with car wash soaps. This is the case with this car wash version being called Zip wax. The added suggestion is that you are also adding some wax during the moment when you wash your car.
Remarkably, through advances in chemical engineering, it is very possible to get trace amounts of wax added as part of the washing process. These types of products certainly have the ability to think this is what is happening, since they do leave your car looking "enhanced" through the use of chemicals that have been added to the product.
If you are going to go through the trouble to wash your car with the traditional method, then I would definitely recommend a named brand car washing soap. I also don't think this area of auto detailing and car care is really an area that needs over-thinking. Most car wash products will suffice and provide descent results. I don't personally use Turtle Wax car wash in my professional car detailing business, but that doesn't mean I couldn't recommend it for personal use.
Home | About Darren | About This Site | Privacy Policy | Contact Me
Back to
Auto Wax Reviews
from
Turtle Wax Car Wash
Back to
Best Auto Detailing Tips Home